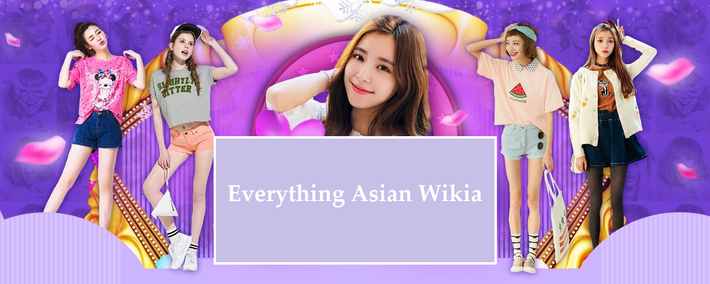 Feautured Idol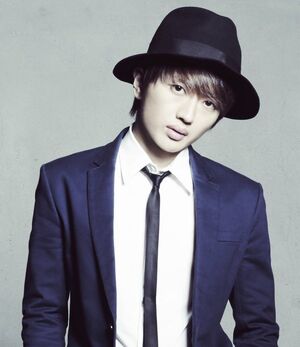 Takahiro Nishijima (西島 隆弘 Nishijima Takahiro, born September 30, 1986, in Sapporo, Hokkaido) is a Japanese singer and actor who is the main vocal of the band AAA. He also works as a solo singer known as Nissy.




Japanese News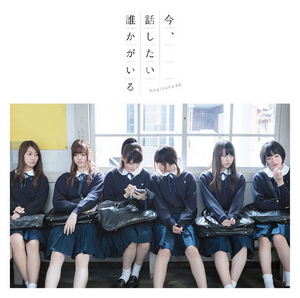 •Nogizaka46's 13th single "Ima, Hanashitai Dareka ga Iru" (今、話したい誰かがいる) first day sold 533,533 copies, and rank no. 1 at Oricon daily chart at 27 October 2015. The single has been released at 28 October 2015.


• HKT48 6th single c/w song "Yumemiru Team KIV" PV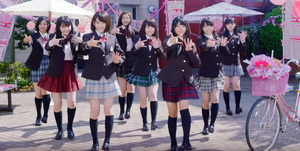 HKT48 6th single MV "Shekarashika!" Type B c/w song "Yumemiru Team KIV" (夢見るチームKIV) PV has been uploaded on HKT48 official Youtube channel, the single will be released at 25 November 2015.


• Kojima Haruna NEW CM for Traful Tablets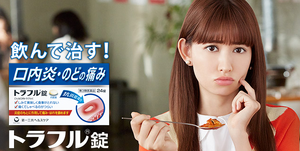 AKB48 member Kojima Haruna has her new CM for health care product "Traful Tablets" (トラフル錠), it has been uploaded on Youtube at 6 November 2015.


• Nogizaka46 NEW TV ads for Samantha Thavasa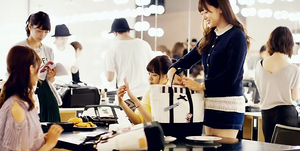 Nogizaka46 will have new ads campaign for Japanese fashion chain store Samantha Thavasa new product line "Petit Choice", and new TV ads has been uploaded on Samantha Thavasa's official Youtube channel at 27 October 2015.


• STPC x Nogizaka46






Nogizaka46 will have new ads campaign for Japanese fashion chain store Samantha Thavasa, and new PV will be coming soon.


• Documentary of Nogizaka46 Blu-ray & DVD will be released in November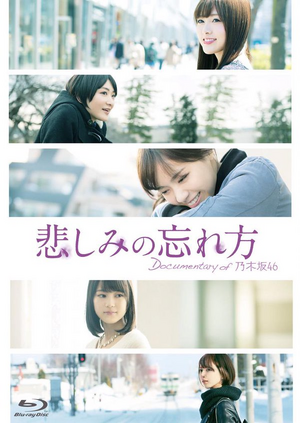 Documentary of Nogizaka46 official documentary movies "Kanashimi no wasurekata" (悲しみの忘れ方) will release its Blu-ray and DVD at 18 November 2015.


• Shiraishi Mai being cover girl of UTB+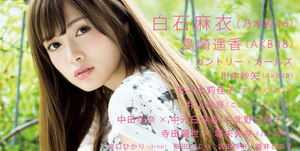 Nogizaka46 member Shiraishi Mai will be cover girl of magazine "UTB+" (2015 November Issue), the magazine will be released at 9 October 2015.


•SKE48 new TOYOTA 5 sec. FUN! Movie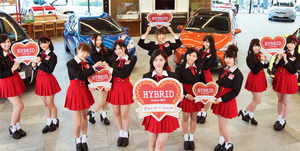 SKE48 new promotional video "5 sec. FUN! Movie" of "FUN! FUN! FUN! Car Life" for Aichi TOYOTA are updated on Aichi TOYOTA official website.
Chinese News
•• SNH48 sub unit Seine River NEW MV "Bitter and Sweet"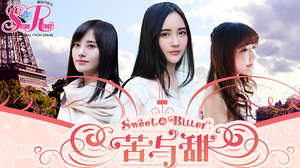 SNH48 new sub unit "Seine River" (Sai Na He, 塞纳河) debut single song "Bitter and Sweet" (苦与甜) MV has been revealed. The EP will be released at 31 October 2015.
•SNH48 Ju Jingyi special show (QQ video)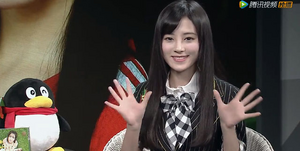 Chinese media QQ Video has special online show "乐弹乐有料" for SNH48 Team NII member Ju Jingyi (鞠婧祎), this special show features instant audience comments subtitle.
•Halloween Night (SNH48) Teaser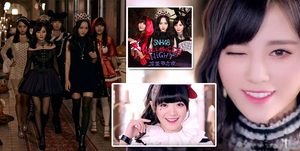 Halloween Night (SNH48 version) teaser has been released at 10 October 2015, it will be SNH48's 9th single "Halloween Night" (万圣节之夜), the single will be released at 12 October 2015.
•SNH48 Ju JingYi will be on Weekly Playboy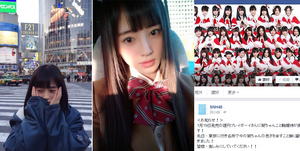 SNH48 Team NII member Ju JingYi (鞠婧祎) will be on next issue of magazine "Weekly Playboy". That issue will be released at 19 January 2015.
•Wu ZheHan reveal her magazine photo on Weibo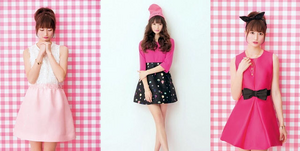 SNH48 member Wu ZheHan (吴哲晗) being cover girl of magazine "Mina" (China version), and she reveals her magazine photo on her Weibo.
•SNH48 BEST 30 promotion campaign: Lucky Draw


Chinese Portal 163.com held a lucky draw for SNH48 upcoming event "SNH48 2015 Request Time BEST 30". The prize is ticket of the event.
•Fan Bingbing Selected as One of the World's Most Influential Style Icons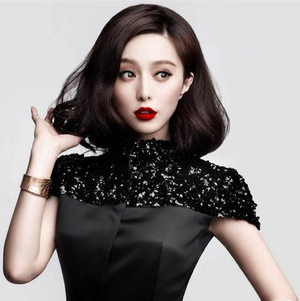 Chinese actress Fan Bingbing has been selected to represent the style of Asia in the latest fashion book, A Journey in Style.
Korean News
•SECRET To Perform At Asian Television Awards Next Month


K-Pop girl group SECRET will be flying to Singapore this December to perform at the 20th Asian Television Awards, reports The Korea Herald.
•The Star Reveals More Photos From Twice's Debut Fashion Pictorial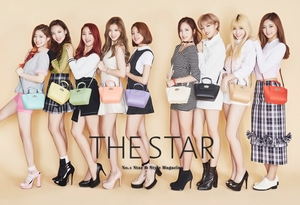 JYP Entertainment rookie girl group Twice got festive for the November issue of The Star. The idols looked lovely in nautical-themed sweatshirts, striped dresses, plaid skirts, and super tall heels while posing with balloons and shopping bags.
•Monsta X Share Who Their Music Role Models Are In The Celebrity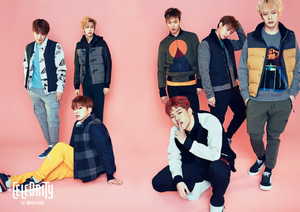 Monsta X had a laid-back pictorial in the November issue of The Celebrity. Although the group recently suited up in a black-and-white photoshoot for their "Hero" comeback, they embraced colorful combinations for the magazine in front of a pink backdrop. According to the interviewer, "On stage, Monsta X are infinitely personal and full of charm. Seven men with strong personalities became one, to reach for stardom."
•Performances From f(x), Kyuhyun, TWICE, And More For The November 7, 2015 Episode Of 'Music Core'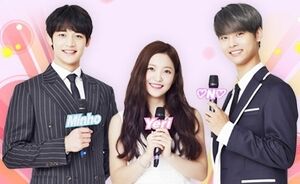 MBC's Music Core is back and featured great performances from some of your favorite K-pop stars. Great stage settings and loud fan chants were seen and heard while the idols performed.
•f(x) Pay Tribute To The Electronic Dance Music Legacy On '4 Walls'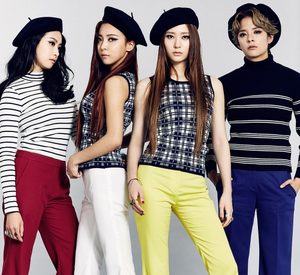 Last week, KpopStarz editor Jesse Lent made the case for why "Traveller" was the best song on the new f(x) album, "4 Walls" released on Oct. 27, not the song's title track and leadoff single.
•2,000 Fans Turn Out To See Girl's Day Perform 1st Showcase In Taiwan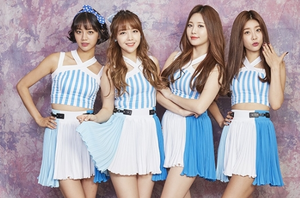 Girl's Day held a successful first showcase in Taipei, Taiwan.
•Review: Lovelyz Tickle Your Senses With Their Highly Infectious Single 'Ah-Choo' [VIDEO]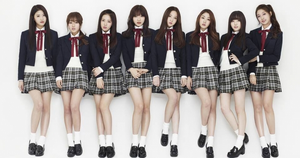 Lovelyz have returned with the single "Ah-Choo," released on Oct. 1 as part of the EP "Lovelyz8," released on the record label Woollim Entertainment. Though it may have an odd title for a pop song, "Ah-Choo" is a propulsive electro anthem anchored by a chorus so unexpected that you may find yourself having an involuntary dance response.
•Crayon Pop To Release 2nd Japanese Single 'Dancing All Night' Next Month With New Version Of 'Uh-ee'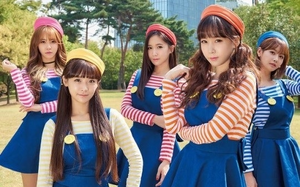 Crayon Pop has decided to release another Japanese single after the release of their debut single album "Rarirure."
|
Community content is available under
CC-BY-SA
unless otherwise noted.