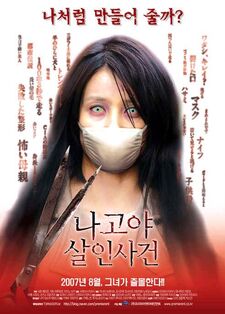 Movie: Carved
Director: Koji Shiraishi
Writer: Naoyuki Yokota, Koji Shiraishi
Producer: Kayako Hanamura, Hirokazu Kokago, Takafumi Ohashi, Saori Yabe
Release Date: August 14, 2007
Run Time: 120 min.
Carved (A.K.A Slit-Mouthed Woman / Kuchisake-Onna), is a Japanese J-Horror movie released on August 14, 2007. It referred to a ghost from Japanese Myth called the Kuchisake-Onna, as well as a modern version of the tale of a woman.